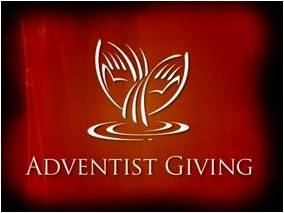 Adventist Giving
is an online payment system run by the Seventh-day Adventist World Church. Adventist Giving allows you to return your tithe and give your offerings online while you do your online banking, are on a long business trip, on vacation, or even if you are unable to attend church due to an illness.
*First time users must register.

2 Corinthians 9:7-8 (NLT) You must each decide in your heart how much to give. And don't give reluctantly or in response to pressure. "For God loves a person who gives cheerfully." And God will generously provide all you need. Then you will always have everything you need and plenty left over to share with others.